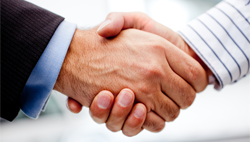 Members Advisory Group LLC is a full service, Independent Registered Investment Advisory firm that provides disciplined, responsive, and substantive advice. Our client's interests are always our main focus and number one priority. Our guiding principles are the foundation of everything we do in an effort to provide the highest quality service for our clients in upstate New York.
Our guiding principles:
Integrity: Our firm embraces the highest ethical standards and attempts to demonstrate that commitment through our operational actions to safeguard clients' assets. We endeavor to build our clients' trust through open and thoughtful communication.
Excellence: We are prudent, disciplined, and passionate professionals committed to client success.
Teamwork: Our highly experienced professionals with over 30 years of industry experience work together as we strive to deliver the utmost in client service and satisfaction.
Independence: Our objective approach ensures a strict focus on customer needs without conflict of interest.